There are a lot of people who believe they can DIY a home painting project. They get motivated by articles, youtube videos and home improvement shows. However, shows on television make it look easier than the job actually is. It may be tempting for you to do it yourself, but in reality, it may not be such a good idea. To you, it makes sense to do it yourself. You can save money and give your house a brand new feel, right?
Those home improvement shows make it look like painting your house can be a fun weekend project. But let us tell you why you are better off hiring a Professional Residential Painter to do it for you.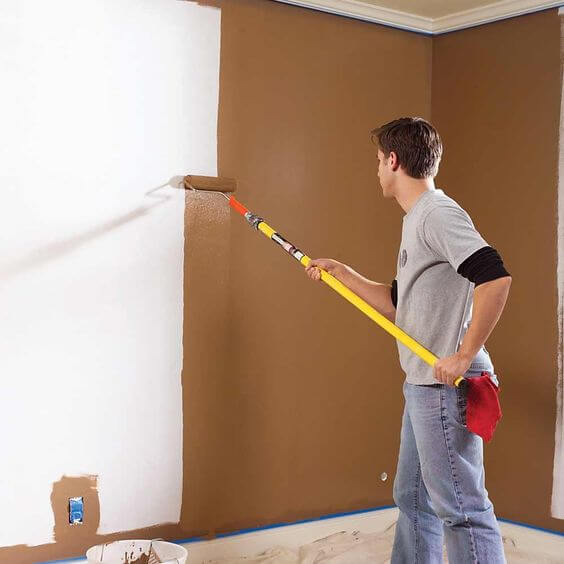 Residential Painting – It Takes Much Longer Than It Seems
Even if you plan on just painting the outside of your house, it can take much longer than one weekend. One thing to consider is all the trips you will need to make to the hardware store for buying your supplies. Not to mention that they will end up costing you. Another thing to consider is the colour you are planning to pick. After you have done so, you may realise it does not look the same as the paint sample.
Paint can look different after it has dried. It even looks different outside once the light hits. Also, the paint that you choose may not be the right kind. It might not be long-lasting or may fade quickly in the weather. That is why it is important to have experienced professional residential painters like the ones at GT Painters Sydney, to take in such factors, before recommending you the right product and time for a paint job.
Mistakes Can End Up Costing You
If you have never done a DIY paint job on your house, or even if you have, accidents are bound to happen sooner or later. Some accidents, like the colour not turning out how you wanted, are minor accidents. But what if you fall off the ladder? Trips to the emergency room are not fun.
GT Painters Sydney specialises in residential painting. We are more than capable of handling your paint job for you and that too at extremely affordable rates.
Our equipment is high quality and after decades of an establishment, we have the know-how of skills and techniques that will ensure your paint job will turn out exactly the way you want it. Don't waste time, money and resources and call us today on 1300 813 001  / 0401 606 826 for a free quote.
---