A remarkable residence can materialize on a lot of factors, wall paintings is one of them. Selecting the perfect colour or colours for your wall is important. It is because the right colour or colours can speak out our persona, your unique style.
Whether your house is old and undergoing renovation or you are the owner of a new house, you have to think carefully before applying paints. Also, it is highly advisable to secure a Professional Painter to paint your house.
Quality Painting by Reliable Painters
Why is it important to ask for professional assistance to paint your property? A professional painter knows exactly how to start and complete colouring in the perfectionist method. It is a painter's task to ensure the entire wall is smoothly covered with paints. Also, a professional uses advanced technique and procedure to complete their work.
If you are seeking for a company who will provide you with the best colouring options and expert assistance, you can call GT painters Surry Hills. We are an experienced, licensed and insured company. We have equally Experienced, Well Trained, Licensed and Insured Painters.
An expert can work with your preferred theme. They are willing to provide you with advises, what colour theme will complement your furniture, your drapes and so on. If you have children, what motifs you should select for them. Do you want a traditional, a classy or a contemporary look for your house?
A reliable painter can provide excellent service for both the interior and the Exterior Painting of your premises. They will complete the entire colouring of the walls within a time frame and with perfection.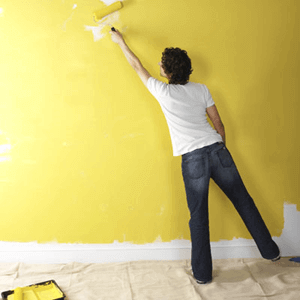 Attractive Colours for Your Wall
Choosing the correct colours for your wall is challenging. There is various collection of paints, you can choose any depending on your preference. The list of colours is given below:
Distemper
Whitewash
Gloss
Semi-gloss
Matte paint
Matte enamel
Water-based paint
Majority of the people prefer Water-based paint. It is because this specific paint is washable and so keeping the walls clean is easier. You can opt for various kinds of colours and themes for different rooms. Allow your children to select their favourite motif for their rooms. You can also opt for gloss or semi-gloss effect for your living room.
With so many options and variations in paints are now available that selecting from them can be tough. Call in expert advice from Painters in Surry Hills and colour your home beautifully.
---